Playing with strings on the log cabin blocks reminded me that I had most of the blocks I need for a paper-pieces throw quilt, so I pulled the finished ones out, and figured out which ones I needed.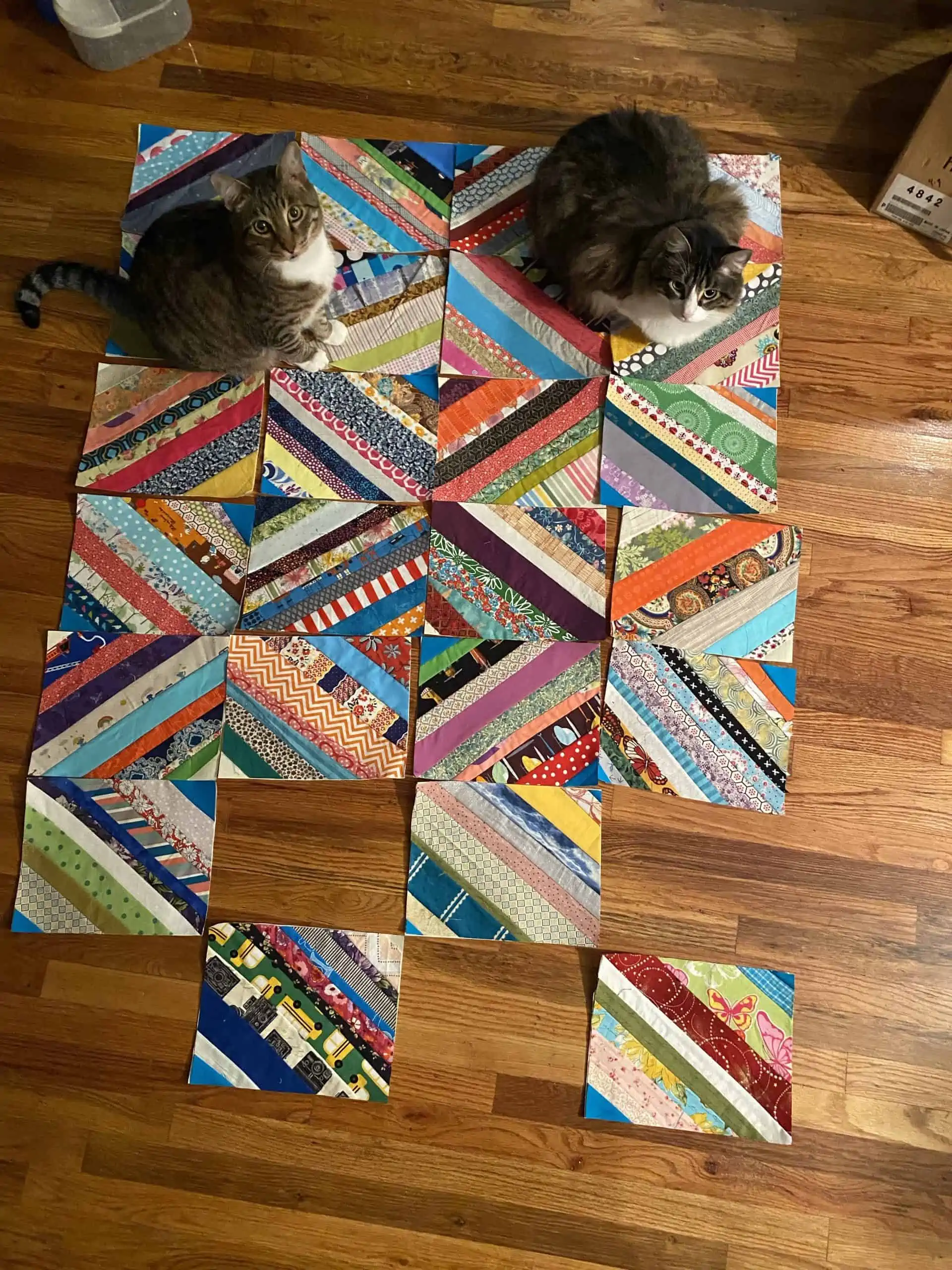 I decided to add 11 blocks for a 5×7 layout.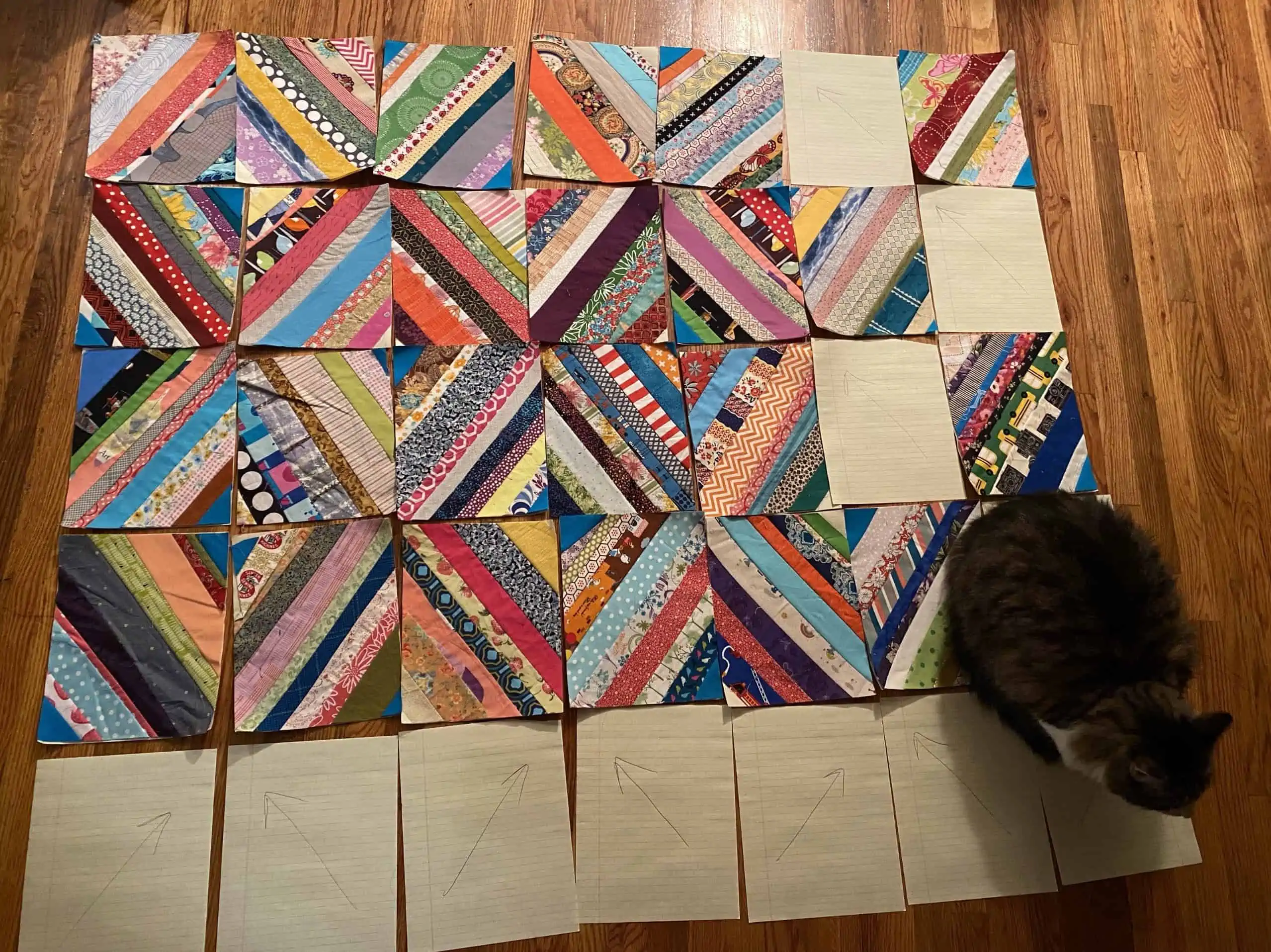 Crockett was really intent on lego and listening to an audiobook, so I had time to knock these out today. Played around with the layout…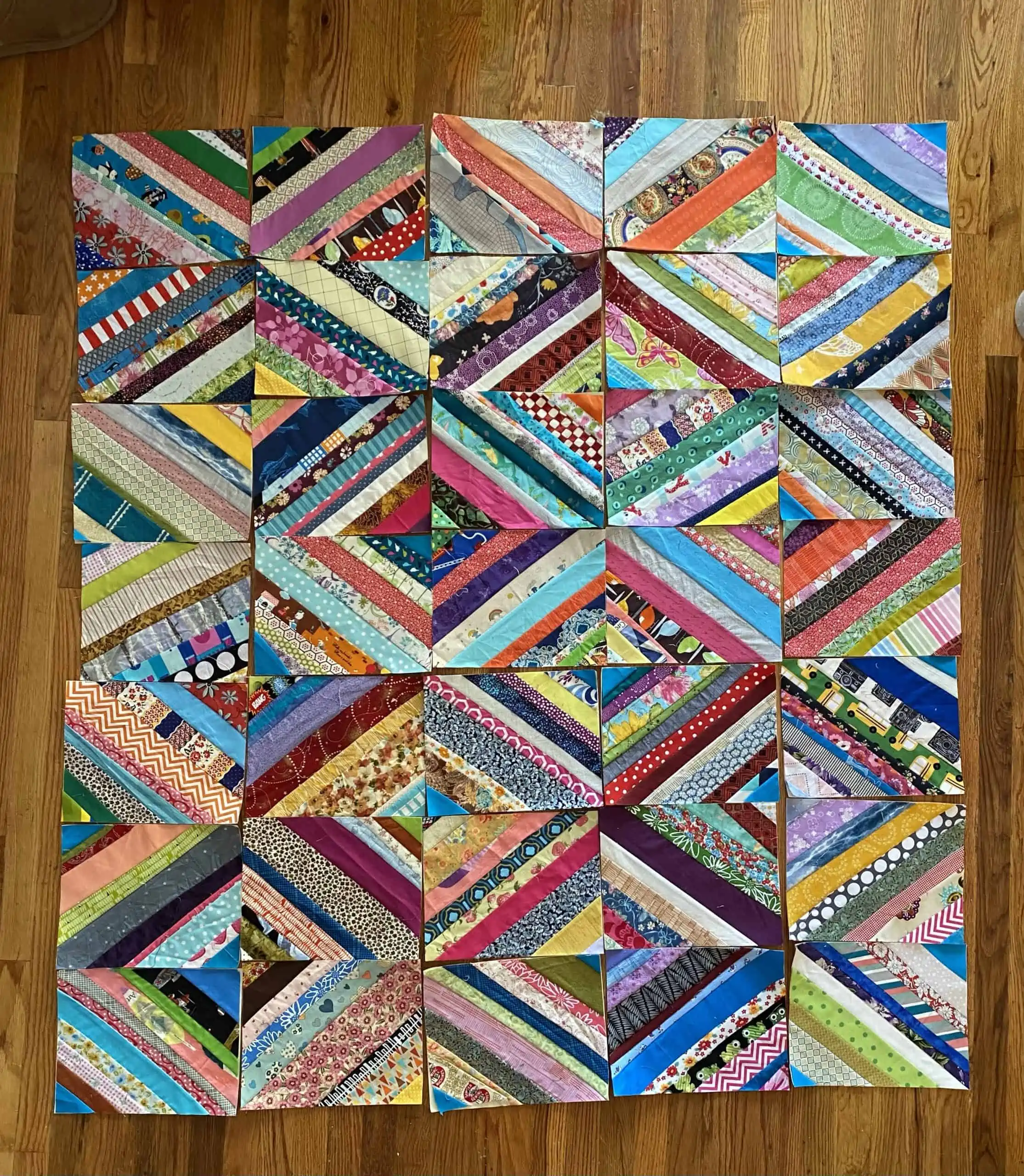 … pieced them all together, and settled down for some ripping. Not sure if it counts as ASMR, but boy is it satisfying to rip off those papers.