Oh, hey, look, a quilt post!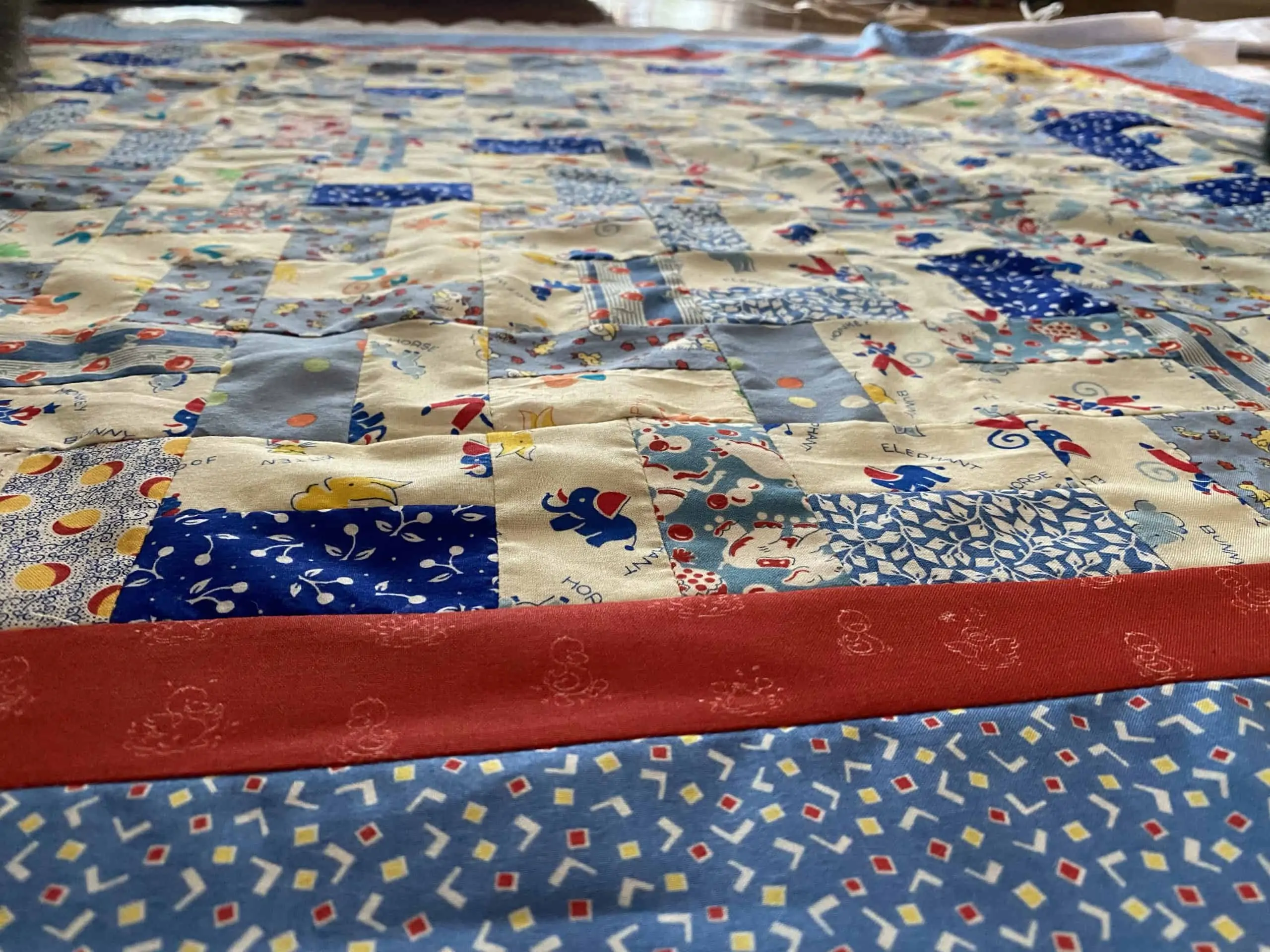 One of my cousins is having a baby, and I serendipitously found some cute retro novelty fabric I'd cut up for a quilt…. 15 years ago? So I grabbed all the blues and white-ish ones (with, of course, a few random bright yellows just to mix it up), and went to town.
That was like 2 months ago, but I have plans to gift it later this month, so I guess it's time to get back to work! I FIIIIIIIINALLY ironed it and pieced the backing this morning. And of course the moment I put it on the floor to start basting, half the cat population showed up.